Sea Haggs/Keckle/Lora Macfarlane - Jelly CD
Released around 1995, this independent CD was a retrospective compilation of recordings from one Lora (later Laura) Macfarlane's various projects. These included the Sea Haggs and Keckle, some solo work, and one track by a band named Popemobile. The recordings were fairly lo-fi, containing elements that would be familiar to followers of Laura's subsequent Ninetynine work (jagged guitars, chromatic percussion, the odd cute melody and, of course, her distinctive vocals) and some that probably wouldn't (a recorder makes an appearance in a few places). The CD came with homemade packaging fashioned from pages cut out of children's books.
Images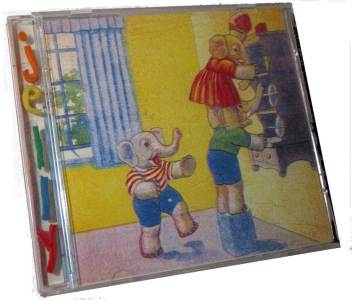 The Jelly CD case. The word "jelly" is formed from modelling clay inside the see-through tray.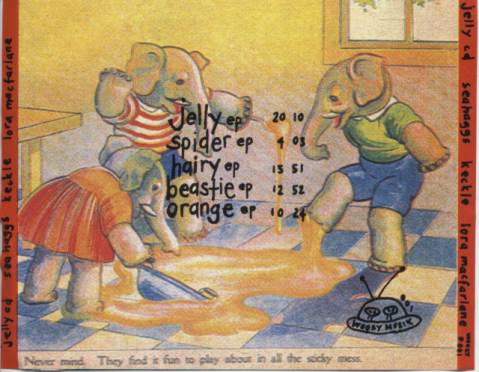 The back of the CD case, listing the EPs which constitute it.
The booklet inside the CD case: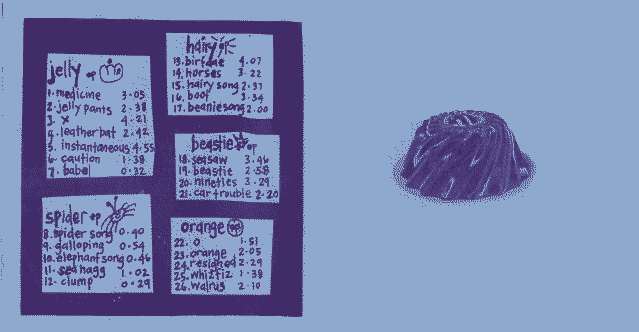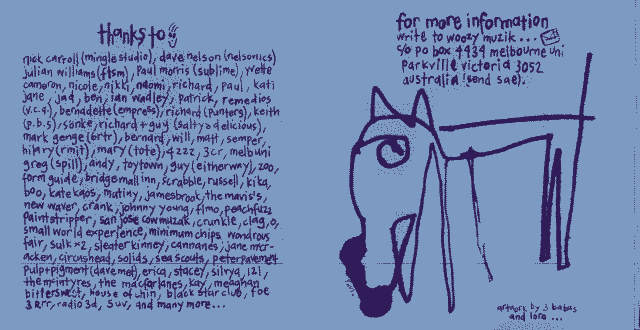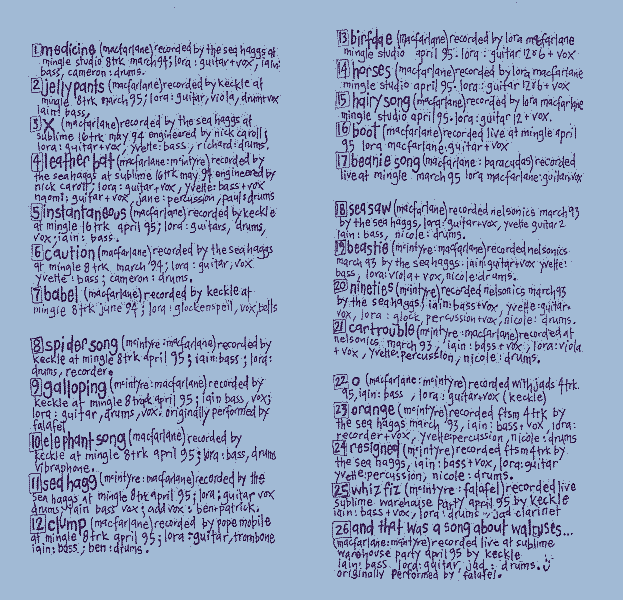 The tracks:
All MP3 files are VBR, encoded with LAME using the Standard preset, for maximum quality.
Band members
See the booklet above; "Iain" is Iain Mcintyre, "Cameron" is Cameron Potts, and "Ben" is Ben Butler.
Brought to you by The Null Device. Thanks to Andy for lending me the CD, and to Laura for permission to make it available. Privatm feedback may be sent by email to archive (at) dev.null.org. Or click the below link to post a public comment on this entry.